Your readers are the best marketing tools to promote and spread the word about your blog. As your blog readership grows, so does the number of channels to disseminate your blog content across the web. The most active commentators on your blog acts as your blog marketing army bringing more and more visitors through their references. How to acknowledge their contribution in promoting and growing your blog?


Invite for Guest Post - One of the best ways to encourage and reward your blog commentators is to invite them to guest blog. This not only gives them an opportunity to present themselves to new audience but also passes some link juice. You can randomly select the top commentators for invites.

Link back To Their Content - Yet another way to show a gesture of appreciation for their contribution. You can link to best and relevant content of your most active commentators. While linking back, make sure you do not overdo it.

Build Posts On Their Comments (Highlight Them) - Generally readers ask lots of questions via comments. You can pick the best one and build your post on it. While writing such kind of post, quote their comment and link back to their blog. This will encourage more and more visitors to leave meaningful and regular comments on your blog.

Show Top Commentators In Sidebar - This is a very common strategy to highlight regular and most active commentators on any blog. Top commentators widget for Wordpress and similar plugin for Blogger makes it very easy to display the list of most active commentators. You can optionally do-follow the links in this list to further encourage more comments from existing and new readers.

Thanks Personally - If you have enough time in your hands you can even mail the most engaging and best commentators. A personal mail from you will make them feel special whose contribution is well noticed by you. You can also ask them if they want any kind of help from you.

Send A Free Gift - Freebies are always welcomed by almost everybody. You can send free ebooks, a white paper or a free theme to your top commentators.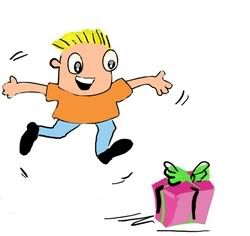 Related Reading:
1. How To Handle Negative Comments On Your Blog
2. How To Comment On Blogs: An Introduction
If you enjoyed this article, get email updates (it's free).