A 'How-To' tutorial is probably one of the most common post type used by almost every blogger. Inherently, 'How-To' posts have immense opportunities to bring tons of readers to your blog. A typical 'How-To' tutorial almost always promises to deliver a solution for the reader. Let's see how to create an attractive and sticky 'How-To' post that has the potential to go viral in no time.

Create Problem-Solver Article

Ideally, every 'How-To' tutorial should be a problem-solver article, providing unique solution to some of the most common questions of your readers. Anticipating readers' expectations and capitalizing on it will make you an ideal solution provider. People want quick and easy solutions to their problems. Identifying your readers' grievances and providing the right answer to their questions in the form of 'How-To' posts can make your blog a big hit in no time.


Craft Eye-Catching Headline

The title of a 'How-To' post carries the weight of the whole article. You claim a solution, a promise in your post headline that tempts a visitor to read it. Headlines of such posts are like honey pots crafted to perfection to attract the audience. Having said that, one must keep in mind the negative implications of not fulfilling the promise done in the headline. The more eye-catching is your headline, the more responsibility is on your shoulders to match that headline with equally good content.


Take Step-by-Step Approach

Divide the path towards the solution into clear steps and move ahead by taking one step (no overlapping) at a time. Sometimes, newbies are not able to pick up the right progress thread and mix different stages of solution at one place leading to confusion and frustration for the reader.


Use the power of bullet lists, sub-headlines and short paragraphs to make the tutorial clear enough to be grasped easily by anyone.


Use The 'KISS' Principle

Remember, the solution provided by you is going to be read by intellects as well as by those who are completely ignorant of the subject discussed in the tutorial. Use the KISS (Keep it Simple Stupid) principle to make it readable for every class of readers. The more simple and plain is your 'How-To' tutorial language, the more it will be popular. Avoid use of rich complex terms that may confuse some of the readers.


Spice Up With Illustrations

Illustrations are an essential part of any 'How-To' post. They add visual appeal and make the tutorial more readable and easier to understand. If there is scope, use them liberally to make your readers better understand the solution. Recently, I have written about using photos to make blog posts irresistible.


Provide Supporting Resources

If your 'How-To' post has the scope of providing demos or downloads, nothing can be better than that. For example, let's assume you are writing a 'How-To' tutorial about creating a CSS navigation menu.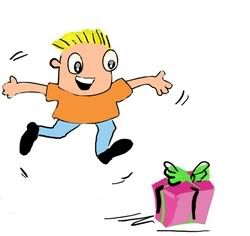 Create a couple a demo pages and provide links to these pages. Package the code in a zip file and provide this download to your readers. They will simply love it and may spread the word about it among their contacts giving you more and more traffic.


Be Ready To Answer

No matter how well you package your solution, you are bound to be bombarded by readers questions in the form of comments and emails. Be mentally prepared and create some common FAQ's drafts to speed up your response. Sometimes, an average 'How-To' tutorial goes viral simply because you are answering every question of the readers. It may also happen that one of your readers provides a better solution then yours. Acknowledge the solution provided by your reader thanking him for adding his valuable input.


Promise To Deliver Again


In the end of your post, do not forget to indicate your readers about delivering similar kind of stuff in the future. If you have any relevant semi-prepared drafts in your dashboard, do not hesitate to tell about them to your readers. This will help in capturing more traffic.


Over To You

What's your approach of creating such type of 'How-To' articles? Do you think 'How-To's' perform better than other type of posts?


If you enjoyed this article, get email updates (it's free).