Gone are those days when people used to blog just for fun or as a hobby. Today large number of people blog professionally. A good number of them are maintaining multiple blogs with large reader base. This has given birth to stress problem among bloggers due to tight blogging schedules to meet the expectations of their readers. How to deal with this situation to get maximum output without putting much burden on ourselves?


Choose Your Blog's Niche Wisely

It is often observed that the biggest factor responsible for stress is - "struggle for creating new and fresh content for the blog". A couple of readers emailed me about this situation, where they have created a blog but struggle to get new ideas for fresh content, leading to stress and depression. The solution to this problem is very simple. Choose your blog's niche wisely right from the beginning. If you love web designing, create a blog about it. If you are creating a blog on a topic that you love to talk, write and discuss about, you will never fall short of ideas. This will automatically remove any stress related to this situation.


Don't Set Unrealistic Goals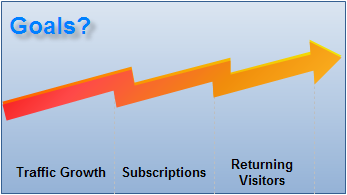 New year comes and you are ready to make resolutions. There is nothing wrong in it, and in fact they give a reason to work hard and to achieve our goals. But what if we try to set very high goals that are unachievable in a given time frame. Problem gets graver when a blogger knows about these unrealistic goals and still strive hard to achieve them. This leads to depression and frustration. You very well know your limitations and caliber. Do not blindly follow your peer's resolutions. If he is setting a goal of getting 2000 new subscribers, you should not try to emulate him. Analyze, study and do some research about your traffic growth, visitors behavior and subscription growth. Once you have collected all the data, calculate and set a reasonable target.


Create Blogging Schedule

Create a timetable dividing it into slices reserving appropriate time for content creation, social media marketing, replying to comments and mails, search engine optimization and general maintenance of your blog. Always allocate the usual office hours for maximum output. Late night and unusual hours are only going to aggravate the problem further.


Socialize With Peers

This is one of the best methods to reduce blogging stress. Socializing with like minded people not only give mental stimulus but also helps in getting new ideas and resources to improve your blogging skills.


Automate Tasks

Wherever possible try to automate the tasks to reduce the burden. For example, welcoming new followers on twitter, comment moderation (common akismet take cares of 99.99% spam), scheduling of posts, canned reply to general queries of readers and so on. This can save huge time for other important stuff giving you peace of mind.


Take Complete Break Once A Week

Reserve one day in a week to take complete break from blogging. Spend time with your family or friends. This is the best stress buster that will rejuvenate your mind and body giving you fresh energy for the next week. You can plan a dinner, a movie, a concert or just a stroll to nearby park with your spouse.


Over To You

Have you undergone similar situation before? How you cope with this kind of situation?

If you enjoyed this article, get email updates (it's free).