One of the better ways to get more exposure and to bring more traffic to blogs is participating in discussion forums. If you are active in several discussions forums of related niche, more people in the community know you and you also get the chance to prove your authority in your niche.



Choosing the best discussion forums is not hard at all. You can use various search engines to find out the most popular forums related to your blog's niche. If your list becomes long, reduce it further by selecting only those with high traffic and large active community. Remember, participating in forums eats up time, so choose wisely and register in select forums (at most 4-5).


Registering & Building User Profile

Choosing A Good User Name

While registering for an account, a good user name (id) is very essential. Sometimes, newbies don't pay attention to this and register with cryptic names, for example., try678. If your blog has a brandable name or if you are using a short tagline you can use that as your user name. Your own name is also an excellent choice, provided somebody else has not grabbed it before. In either case, your user name must clearly co-relate with you and your blog.

Signature File

Every forum may have different policy for signatures used by forum members. Some allow creating signature right from the beginning, while others enable this feature after you have reached certain number of posts. Whatever is the policy; never flood your signature section with loads of links. I would suggest you to leave a single link initially, and later on you can add more as your contribution grows.

Avatar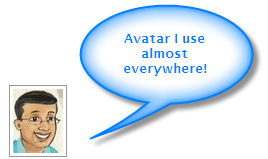 Avatars have the power to create your brand. Give first preference to your own thumbnail image while uploading your avatar. In case, you decide not to use your own picture, make sure you do not choose NSFW avatar, unless you are registering for a forum serving explicit content. An excellent strategy to be known by your avatar is to use a common graphic for all forums, social media sites, and blog comments.


Starting Out

Reading Forum Policy and Guidelines

It is always advisable to devote some time and carefully read the rules and regulations of the forum. This will prevent any unintentional breach of T&C, that may result in banning of your account.

Introducing Yourself

Almost every forum has an 'Introduce Yourself' or similar kind of thread, where new users are expected to introduce themselves to the community. This is an excellent opportunity for you to grab immediate attention of the community by posting an appealing introduction spiced up with humor. Social media experts use this technique very effectively to get instant popularity within any online social community. While introducing yourself, provide your name, your location, what you do (provide relevant links) and for what you have joined this forum. The last part that I have mentioned is very important. Expand this last part and see the difference.

Identify Key Players

Every discussion forum has some very popular members including administrators, moderators and some highly active members with excellent posting record. Traverse the forum and make a list of these members. The whole purpose of this exercise is to get familiar with all major players so that you can build strong relationships with them, which will help you in making your profile more strong in the community. The stronger your presence, higher the attention you will get.

Identify Popular Threads

Browse all sub-forums to filter out most popular threads and start by contributing to these threads. Religiously follow-up discussions in these threads to get the maximum attention of the community. Once you get settled you can start your own threads.

Contribute Regularly

In your busy blogging schedule, take out some time and visit your forums at least once every 2-3 days. If you can make it everyday nothing can be better than that. Users who provide prompt and easy solutions are very popular in the forums. Whatever your strengths are, use them to the maximum and help the community with open heart. There is nothing wrong in providing a link to a particular post on your blog while posting a solution to the problem, provided you do not do it unnecessarily or in every other post.


Leveraging Network Connections

Once you are well established in these discussion forums, you are bound to get strong connections with countless peers in similar niche. Here comes the real part of milking these connections to help grow your profile. But remember, it's a give and take deal and you should always be ready to reciprocate as per your capacity. You can appear as a guest blogger and can invite guest posts in return. Forum members often form a social media voting group that helps immensely in promoting each other's content. These network connections also act as a referrer of your services and expertise through word of mouth.


Do's And Dont's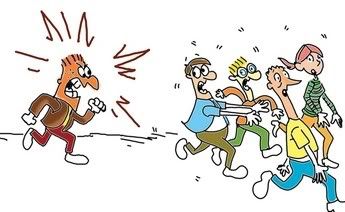 Here are some common Do's and Dont's for discussion forum users.

Do's

1. Thou shalt abide by forum rules and regulations.
2. Thou shalt help the needy ones in the community.
3. Thou shalt try to regularly contribute to the forum.
4. Thou shalt help moderators in every possible way.

Dont's

1. Thou shalt not post obnoxious comments.
2. Thou shalt not spam.
3. Thou shalt not upload malware or malicious scripts.
4. Thou shalt not initiate irrelevant and off-topic threads.
5. Thou shalt not embed affiliate links in posts.
6. Thou shalt not create duplicate threads in different sub-forums.
7. Thou shalt not impersonate other visitors.
8. Thou shalt not post any pornographic or NSFW content.
9. Thou shalt not upload NSFW avatars.


Over To You

Do you regularly take part in discussion forums? If yes, what other techniques you use to get the maximum from these excellent sources.

If you enjoyed this article, get email updates (it's free).