Every blogger try his very best to acquire backlinks for his blog in different ways. Links coming from various sources that are relevant to the niche elevates the ranking of your content in SERP's. Although there are so many ways to gather backlinks, I would prefer not to discuss about various less popular and black hat techniques to acquire backlinks. Let's see how can we inflate our backlink count using some very effective techniques.


Comment On Do-Follow Blogs

There are hundreds of do-follow blogs that are a good source of acquiring backlinks for your blog. Create a list of do-follow blogs that are relevant to your niche and religiously comment on these blogs. Do not spam the blog and devote some time in giving useful and constructive comments. Blogs having do-follow links enabled have strict commenting policies, and any spammer is instantly kicked out.


Guest Blogging

I myself use this method to acquire backlinks as well as exposure for my blog. Build relationships with fellow bloggers and submit a guest post for their blogs. Often some bloggers commit a mistake of creating a filler post for the guest post. Remember, its all about your credibility and reputation. If the content is not for your own blog that doesn't mean you can afford to create a filler post. Giving your very best gives you the required traffic and of course a backlink.


Co-Author a Blog

Once you get popular and start to get known in your domain, there are many blog co-authoring opportunities. You can also search on Google about various opportunities of co-authoring a blog. Negotiate a fair deal that is a win-win situation for both the blog owner and you. It will give you exposure, linkbacks and money, all at one time.


Article Marketing

At weekends you can submit couple of articles to various popular article directories like Ezine Articles, GO Articles and Search Warp. Create a resource box and linkback to your blog. Apart from gaining a backlink, article submission also sends some good traffic back to the blog.


Create Linkbait

More and more bloggers try their hand on this technique to get massive number of backlinks in quick time. Having said that, one must keep in mind that its an art and comes by experience. You may or may not succeed in your various attempts of creating viral content. Still, you must try your hand at it and all will follow by experience.


Offer Free eBook or Theme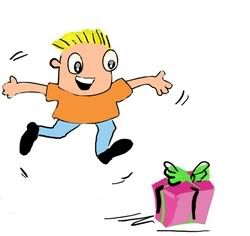 Create a good ebook or a blog theme (template). Offer it for free to your readers. I myself have used this technique by designing a free blogger template called - Mint-Classic. It is now on several blogspot blogs and the credit link in the footer is adding to the backlinks to my blog. If your giveaway is really good and becomes a hit, you will get a good number of backlinks very easily.


Break Some News

Create Google Alerts and keep yourself updated with current happenings in your domain. If you manage to break some news on your blog, you can acquire massive backlinks in no time.


Participate In Do-Follow Forums

Like do-follow blogs, there are dozens of do-follow discussion forums that can be a good source of acquiring backlinks. Daily keep an hour aside for these forums, and build up your links by taking active part on a regular basis. Again the forum should be relevant to your blog's niche.


Cross Link Your Blog Network

If you have more than one blog or your blog is a part of a blog network, you can easily cross-link the blogs. Put more stress on contextual linking within posts across each blog in the network to get the maximum benefit. Internal cross-linking on the same blog also increases the backlink count. Make sure you do not do it excessively and pay special attention on the relevancy and anchor text while creating a contextual link, whether its an internal link or a cross-link in the blog network.


Blog Carnivals

Create some good articles containing contextual links to your blog and submit them to blog carnivals. Once a month, I submit couple of articles to blog carnivals that gives me valuable linkbacks and decent traffic.


Create Quality Content

And last but not the least is your blog content. The best way to organically build backlinks to your blog is to create consistent quality content. Piling up massive amount of pillar articles automatically generates backlinks when people quote, refer and discuss about your articles and posts.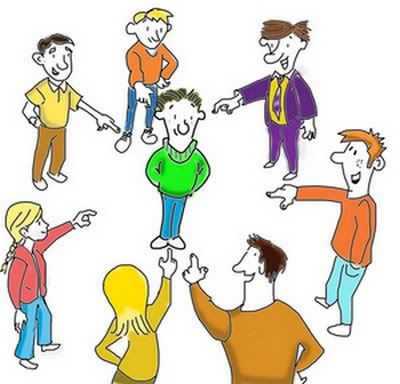 Here I must stress that this process takes time and patience, but the returns are equally rewarding. In the long run, these organic links referring your quality content plays a big role in bringing regular traffic to your blog.


Over To You

What other similar techniques do you use to acquire backlinks for your blog? Do you use black hat techniques for the same or play safe?

If you enjoyed this article, get email updates (it's free).