A post is one of the most important atomic units (heart) of the blog. A typical blog post has some common traits, though every blog has its own style and structure of post. Some use large fonts with no illustrations, while others may use small fonts with generous sprinkle of illustrations throughout the post. Let's dissect different parts of a blog post to understand it in a better way.


Do You Read Full Post?

Do you know that 90%-95% readers do not read full blog post? An average visitor has the tendency to scan the headline and then traversing through the post body reading sub-headlines, bullet lists, tables or any highlighted content. During this process, he makes his mind whether the post is meaty enough to be read or just an average piece of work or completely crap.


Depending on his conclusion, he may start reading it thoroughly from the beginning, or may read chunks in between, or may leave the post immediately. The key elements of the post play a big role in attracting the readers. Let us see, how to optimize various elements of a blog post, to make the reading experience, a pleasure for the reader.


Title

It is first element of the post that a visitor read and makes up his mind whether to read it further or skip it. Crafting killer post title is one of the most critical exercises in the life cycle of a blog post. Interestingly, sometimes a blogger may fall into his trap of creating extremely catchy headline, but may not support it with equally meaty content. This leads to frustration for the visitor and creates distrust between blogger and the reader. Make sure you support your post title, and justify it with equally relevant content.


Post Title Types

1. Neutral
2. News
3. Declaration
4. Humorous
5. Controversial
6. Tutorial
7. Resource
8. Opinion
9. Product Review

Depending on the post type, the title may take different shape. An ideal length of title is 5 to 15 words. And last but not the least, inclusion of major keyword (or Key Phrase) is what make a perfect title.


Lead ~ Opening Paragraph

The 'Lead' or commonly known as opening paragraph of the post, concentrates the juice of the post. It creates an atmosphere and sense of anticipation among the readers. Keep it enticing leaving some questions behind, to make the visitor click 'Continue Reading' button.


Often the post blurbs (excerpts) on home page takes the shape of lead, driving visitors to the individual post page.


Sub-Headlines

They are the building blocks of the post, dividing it into several sections, each one concentrating on a specific topic. After post title, they are the second most important element that is read by the visitor. Sub-Headlines gives a general idea about the content of the post, and helps the reader in deciding whether to read the post or hop on to next web page.


Illustrations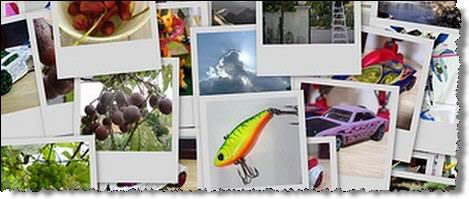 A picture is equal to thousand words. Embedding relevant illustrations in post is the best way to make it attractive and sticky. Often it is debated that how many illustrations should be embedded in a post. Well, it all depends on the post type and length. If you are tabulating a list of Wordpress themes or blogger templates, pictures will cover the major part of the post. A typical 400-600 words blog post can easily accommodate one large and one small picture.


Quotes

We often use others work to better elaborate and clarify the topic. And for that, we often quote the respective writers. Using CSS decorated blockqoutes makes the content stand apart and grabs reader's attention.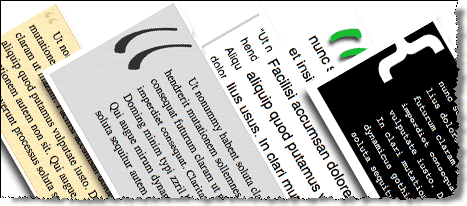 If you are quoting some copyrighted content, make sure you take the permission from the owner before taking the excerpt for your post.


Bullet Lists

We all love lists tabulating the resources, features and points that gives us instant nirvana. Whenever there is a scope, do not hesitate to use bullet lists in the post. They grab the attention of the reader immediately. Sometimes, the list alone makes the post, a hit.


Attribution

We often use excerpts from different resources and licensed photographs in our blog posts. Giving proper attribution to licensed content (text, illustration) is an essential part of post composition. Some bloggers prefer it give attribution around the resource, while others prefer to give at the end of blog post. Whatever patterns you follow, make sure you DO give credit for someone's hard work.


Extra Stuff

Apart from the content itself, a post cannot be said complete without some very essential elements like bookmarking links, permalinks, trackback to post, related posts and last but not the least, comments section.

If you enjoyed this article, get email updates (it's free).