Millions of bloggers use the Google's blogger platform for blogging. If you have a typical personal blog, on which you occasionally post your musings, there is no need for any test blog. However, if you are more inclined towards professional blogging, a test blog should be made. But why a test blog? Is there any need for it? Let's try to understand why we need it and how to create it correctly on blogger platform.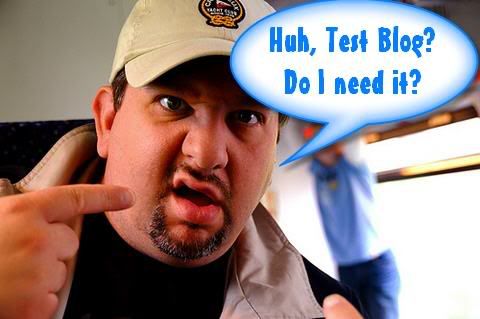 Why Do I Need a Test Blog?

A novice blogger may ask, "Why do I need it?". Well, the answer is very simple. You cannot afford to change the template with several modifications directly on your main blog. If something went wrong, the incoming traffic will get a garbled home page, and you may loose your potential subscribers, as well as your hard earned reputation.


How To Create It?

Creating a fresh blog on blogger is very simple. Once you have made that, converting it into a test blog is very simple. You may ask, how the test blog will be different from the main blog, or what extra configuration I need to do? To understand that, you may ask few questions to yourself. First of all, you will never want that your test blog is listed in public listing of blogger. You may never want that your test blog is spidered by search engine. You may never want that anybody else can view it except you. You may also want that your test blog does not appear in your blogger profile page. To configure all these settings follow these simple steps.

Hiding Blog From Search Engine and Blogger Public Listing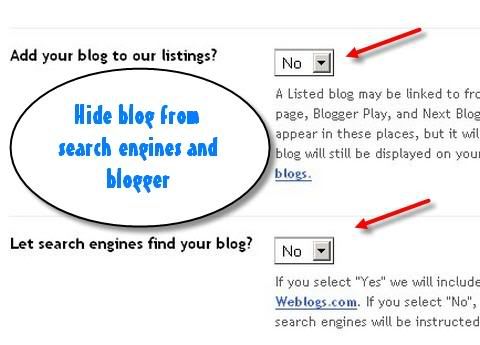 1. Go to Settings tab.
2. Go to Basic sub-tab.
3. Set 'No' for Add your blog to our listings? option.
4. Set 'No' for Let search engines find your blog? option.

After configuring these settings, neither your test blog will be indexed by search engines, nor it will be displayed in public search listings of blogger blogs.

Restricting Readers From Viewing the Test Blog



1. Go to Settings tab.
2. Go to Permissions sub-tab.
3. In Blog Readers section, check the Only blog authors option.

After configuring this option, no one can view your blog except you.

Removing Test Blog From Blogger Profile Page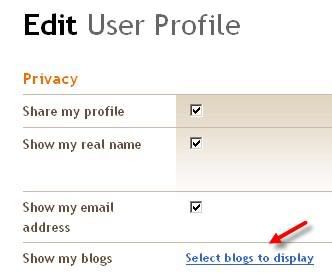 By default, all blogs created by you are visible in your blogger profile page. You may not want that people know about your test blogs from your profile page. For hiding your test blog in profile page, follow this procedure.

1. Click Dashboard to go to your blogger main area.
2. Click Edit Profile in left side menu.
3. Click Select blogs to display.
4. Uncheck your test blog from the listing.
5. Save your blogger profile. Done.


Over To You

Do you think a test blog is needed? If not, how do you manage the modifications done on your blog?

If you enjoyed this article, get email updates (it's free).