Your are getting tons of visitors, but still failing to convert them into loyal readers? Turning your visitors into loyal readers is a different ball game than pulling traffic to your blog. Thanks to social media sites like StumbleUpon, traffic pulling no longer a hard task. What we need is an effective strategy to retain the visitors and turn them into the core audience of our blog. Let's see how can we improve the conversion rate of our blog.


Effective Comment Moderation Policy

Every blogger develops his own comment moderation policies that greatly influence how visitors interact and converse with the blog owner. An extremely strict policy can drive away the readers, while a too moderate one can lead to spam and public bashing. An ideal policy strikes the balance between the two giving the visitors most pleasant experience while commenting on your blog.



Following things must be kept in mind while formulating a comment moderation policy.

1. Visitors hate this -> "Your comment will be visible after moderation"
2. Answer each and every comment
3. Resolve their queries
4. Take criticism in a positive way
5. Give a personal touch, while engaging in discussion
6. Show top commentators in blog's sidebar
7. Reward top commentators
8. Try 'do-follow' comments for some weeks
9. Comment on commentator's blog
10. E-Mail regular contributors and thank them personally
11. Use CommentLuv plugin for Wordpress


Giveaways And Freebies

Who doesn't love free gifts? Announce prizes (ebooks, plugin, free themes) for your valuable readers. You can also give away freebies in your feed for the subscribers, which will help in inflating your blog subscription count and fan following.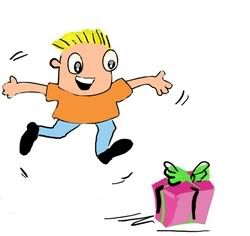 There are many free ebook creation software for making free distributable ebooks. If you have less time, you can also download pre-made ebook templates to speed up the creation of ebook.

Make sure you do not make your blog a contest blog. Content should be given priority over contests and prizes.


Fulfill Your Promises

This is one of the best ways to win subscribers and to build core readership. Whatever you are promising to your readers, deliver it in timely manner. Do not post just for the sake of posting. Filler content will only drive away visitors. If you are announcing some competition or a post series, deliver it as per your declaration.


Socialize And Build Relationships

Create profiles on various social media sites and build relationships with like-minded people. Visit their blogs, leave comments and personally e-mail them suggesting some useful tips.


You cannot imagine how fast the word spread through this channel, helping you in building an army of admirers who talk highly about you to their contacts, giving you the required visitor landing on your blog with positive frame of mind.


Make Yourself Accessible

Make your blog navigation simple and keep your contact information handy. The 'About' and 'Contact' pages are one of the most important pages of your blog. Put a thumbnail image and min-bio of yourself on 'About' page. Visitors always want to know who is behind the blog. Anonymous and ghost writing is least welcomed by readers, as they want to feel connected with a human being whom they know. In your 'Contact' page, apart from contact form, give your e-mail address and links to your various social media profiles, so that your readers can get more options to get connected with you.


Answer Every Mail

Well, unless you are not Darren Rowse or Chris Garrett, you can afford to answer every mail personally and you must do it. One satisfied reader will bring in 10 more through recommendations and referrals. It's an excellent way to build credibility and to win trust of your readers.


Further Reading
1. How To Convert Traffic From Social Media Sites
2. How To Get Instant Traffic For Your Blog
3. How To Create Viral Content For Your Blog
4. Social Media Marketing And Blog Promotion: An Introduction

If you enjoyed this article, get email updates (it's free).